News
Latest updates from the campaign:
Tuesday, January 30, 2018 11:22 PM
On Opioid Addiction
Tonight I attended an addictions town hall in Asheville. Opioid addiction is a growing and deadly scourge. People are dying every day. Families are being crushed from the weight of it, spiritually and financially. Our prisons are packed with those suffering addictions and mental health illnesses. I was deeply moved by the speakers, the questions asked, and the current state of people who are struggling . . . in forward looking Buncombe County.
My first suggestion is ...in the area of health. We should support needle exchange programs. Arrange for the medical care of addicts. And follow the suggestion of one of the audience who said that having clinics for the administration of opioids would save lives. The training of law enforcement and emergency services to administer Narcan in cases of overdose is critical to save lives.
My second suggestion is to build non-criminal alternatives to incarceration for those who are living in the grip of this horrific disease. Addicted people with felony records have a bleak picture for recovery.
My third suggestion is to get more counselors into our schools who can help those children with high ACES scores. (Adverse Childhood Experiences Score - divorce, addiction in the home, parents who are incarcerated, witness spousal abuse.) We know that the higher the score the more likely the child will grow to be addicted to legal or illegal opioids. Dealing with mental health issues in our schools could short circuit the destructive cycle of addiction in families.
In this short piece, I hope that I have conveyed the complexity of addiction.
My impression is that there is broad bi-partisan support for going after this problem. It is overwhelming in its scope. But now is the time to tackle it . . . to budget for it and to build our capacity for empathy through the use of Town Halls like this evening's. Thank you to the Buncombe County Commission for their willingness to look and not hide their eyes from the truth.
Let's get to work.
---
Thursday, January 18, 2018 7:04 PM
Hungry Children - Poverty - Where the Rubber Meets the Road
In a compelling chart, Kris Kramer of the Progressive Dem caucus in Buncombe County, showed us the childhood poverty rates in the US compared to other nations.
Well, hold on to your seats. In 2014, about 14% of the children in Buncombe County lived in poverty. In 2016 that percentage had soared to almost 24%. The Free and Reduced rate for Buncombe is about 55%. That is up from 2007 numbers by about 10%. The numbers are as upsetting for the rest of the Senate District in which I am running.
Things are just as bad in Henderson and Transylvania Counties.
We need to stop just looking at numbers. We need to look at children . . . one child at a time. As a former school administrator, I have seen too many little children living with food insecurity. Too many Homeless children, too! It is heart breaking.
Hungry children have a hard time staying awake, focusing on learning, and socializing with others.
The other political party talks about the booming North Carolina economy. The boom is not reflected in the schools. Where is the boom? Thank goodness for Manna Food Bank and Anchor Baptist Food Bank, and Bounty and Soul and so many other churches and agencies that help to feed the hungry.
You can be certain that Raleigh won't do enough to solve this problem, at least not until the legislature changes hands. Help me change this district from red to blue. Children need a strong advocate.
bossertforstatesenate.com
---
Tuesday, January 16, 2018 8:59 PM
Exciting News - We have great teachers in Western North Carolina
Today I had the honor to meet with three fine educators. We had a substantive talk (although I was entirely too loquacious.) As I got ready to leave, I asked each of them what was most important to them. You readers may be surprised with their response. Let me give you a few examples.
They were concerned about poverty and its impact on our children and their performance in school. There were worried about the need to address mental health issues with more school counselors. Class size was a biggie, too. The issue of having good administrators was addressed. There was a concern for the need for pre-school. They want up to date textbooks. Computers are not a substitute for text books.
Not one person ever mentioned teacher pay. Imagine! We candidates running for office often bring up teacher pay as an issue. We all know teachers ought to be paid as the professionals they are. Still, this was not on the top of anyone's list! In fact, it didn't even get on anyone's list. Why?
Our best teachers are people who put kids first. The people I spoke to today must be outstanding teachers. Their administrators are lucky to have them. The kids are even luckier. I deliberately do not write their names. Next time you walk into a school, I hope you think that your child's teachers are the teachers of whom I speak.
---
Sunday, January 14, 2018 8:26 PM
We Must End Corporate Welfare - I Support a Living Wage!

You can spend your life and never buy a Big Mac.! Or so you think. You buy them every time you pay your taxes.
As a backdrop, did you know that to open a McDonald's franchise, one must have liquid assets of $750,000. (Business Insider 2015) The average McDonald's franchise earns about $150,000 in profits. (Business Insider October 2017) I think it is safe to say that no one builds liquid assets of $750,000 by flipping burgers at a McDonald's. So how exactly does a burger cook or counter server ever earn the assets necessary to become the owner?

You... may never buy a McNugget, but in reality, you have been buying them for years. People who own fast food businesses often make a good living. They do it on the backs of low wage earners who have incomes so low that they must work second and even third jobs just to make ends meet.

In the absence of a living wage they rely on subsidized housing, food support, and emergency room health care. You pay for this. They pay for this, too. The guy making the money is the guy who owns the fast food place. He counts on your taxes to provide that which his employees need at no great expense to himself. And now, with the president's new tax plan, the wealthy will pay even less to support the tax burden they rely on to create their wealth! Ironically, they benefit directly from a sort of 'socialism' they often criticize.

If people made a living wage they would need less in the way of government provided housing and food support. Our government would need to raise less revenue, or would be able to use the revenue they have for other purposes (infrastructure or schools for example.) People would be able to be consumers. They would pay sales taxes. That would help to raise revenue for all of us.

All that said, even more importantly, people would be able to have the dignity of independence.

Help me fight for a living wage for all those people who help you in your stores, motels, fast food places, etc. Help put an end to corporate welfare.
Bossertforstatesenate.com
---
Friday, January 12, 2018 10:04 PM
The Power of a Single Word

This candidate for State office condemns President Trump for yet another racist comment and yet another blow to the integrity of the high office he holds.
For eleven years, I served as principal of Black Mountain Elementary School. I loved my job, and especially enjoyed the children, their families, and the people who staffed the school. We weren't perfect and sometimes we made mistakes in dealing with issues. I know I did. Still, at the first faculty meeting of the year, every year, I exhorted my team with a simple reminder.
I always told the staff that words were powerful. "A single word," I would say, "can lift a child or crush a child's spirit." I said that to my staff, not because I thought anyone of them would deliberately hurt a child, but because I knew that sometimes we humans forget the power we wield in our schools and, most particularly, in our classrooms.
It is not easy to always remember the power of our words. A teacher holds a position of power over their young charges. As a school principal, I was especially aware of the fact that of all people, I was in a position to reach into a child's heart and hear the why's and wherefores of their behavior. Let's face it, mostly when I had a heart to heart with a child, something wasn't right. It need not have been a behavior issue. It could be a self-reported bullying issue or a worry about enough food at home. It could be anything. Sometimes, I met with children who had their feelings hurt by an adult in the school as well.
Teachers can be very courageous . . . because when they make a mistake, they have such a heart for children, that they will feel compelled to model humility by taking responsibility for the things they say and do, even with the youngest of children.
This week our President once again made foolish and racist remarks. He disparaged a whole continent. He has insulted the island nation of Haiti. In the past he has insulted Latinos, Islamic people, and people of the Jewish faith as well. He has said that Nazis include really nice people. He denigrates people of color. With each insult he delivers, he damages friendships that generations of presidents have built in the best interest of the United States. Even powerful nations need friends in the world.
Clearly no one has ever told the President that his every word is weighed and every word is powerful. Clearly, no one has ever taught him to have the humility needed to take responsibility for the horrific things he says and tweets and give a heartfelt apology.
President Trump is on a downhill spiral. Sadly, this spiral makes both our country and world less safe and more volatile. Apologize President Trump! Remember that great nations lead, they don't need to bully. Great nations model democracy, they don't try to crush the spirit of those who dare to disagree. Remember that according to Christian Gospel, Jesus washed the feet of the poor, he didn't spit on them. If a man like Jesus understood the power of humility, surely you might look for some of that in yourself.
Remember that every word has the power to crush people or to lift their spirit. Try lifting their spirit. Try honesty. Your road ahead might smooth out and we might become a more unified and less angry Nation.
---
Tuesday, January 2, 2018 5:18 PM
Meg Hoke Named as Campaign Manager for the Bossert for State Senate Campaign
From the Bossert for State Senate Campaign
Press Release
December 29, 2017

Norm Bossert State Senate Campaign Signs on Meg Hoke as Campaign Manager

As the Leadership Committee of the Norm Bossert for State Senate campaign started gearing up for the November 2018 campaign, they realized they were missing a key position: Campaign Manager. Today, they announced that Meg Hoke will fill that role. Ms. Hoke is a Hendersonvillle resident who has become known in progressive circles this year for organizing and hosting weekly postcard parties resulting in over 12,000 postcards being written by hundreds of attendees making their opinions heard regarding Federal, State, and Local issues.
Ms Hoke states "I have gotten to know Norm over the last several months. He is a dependable, steady presence, always takes time to really talk to people and learn what matters to them. As a retired principal who dedicated his career to education, he has strong opinions about public schooling. But he is also a champion for issues such as healthcare, housing, the environment. I'm a social worker, so it's important to me that a candidate has compassion for those who are vulnerable and struggling. Norm is that kind of man. I'm honestly thrilled and honored to be asked to serve in this way. It's going to be an exciting year!"
Ms. Hoke moved to the area in 2005, having fallen in love with the mountains as a child visiting her grandparents here. She attended Wake Forest University and has a Masters in Social Work from the University of Texas – Austin. Mr. Bossert states "I think Meg's training in communication and coordination are absolutely vital in her position as Campaign Manager. Plus, she has such a heart for it. Meg is the perfect person for this role."
Ms. Hoke will begin her work immediately in striving to make a positive difference for the people of Western North Carolina.
---
Thursday, December 21, 2017 8:53 PM
CHIP - Children's Health Insurance Plan
Children's Health Insurance Plan

Call me a 'half full glass' sort of guy, but normally that is exactly what I am. The new tax plan has been such a powerful distraction that I am worried that CHIP has been forgotten. The CHIP program came about in the 1990's as a direct result of strong bi-partisan support for a National plan to help children who live in homes too poor for other health insurance, and too poor to benefit from programs such as Medicaid.
In today's numbers, a family with income less than $3633.00 a month or an annual income of $43, 595, your child may qualify for CHIP. Millions of children and their families have benefited from CHIP. As of this writing, it has yet to be renewed, though a stop gap funding bill looks destined to be approved.
Like in the case of DACA, fixes have been promised. In the meantime, failure to address a final solution to CHIP funding put children who need this insurance for cancer care, routine check-ups, and the like are at risk. Unlike the new tax bill's promise to make permanent corporate tax cuts, CHIP has a sunset provision requiring it to be renewed periodically.
I believe that there is strong bi-partisan support to solve this problem. The question that keeps me awake is this: Is this Congress so feckless that it can't accomplish this task (as it has so far failed with DACA?)
Everyone should contact their representatives to insist they resolve this problem immediately. Children should not be the victims of adults who simply put them on the back burner.
---
Wednesday, December 13, 2017 11:26 PM
Rosman - Revisited - A Letter to the Editor
On December 12th, I had the opportunity to attend the Rosman Aldermen meeting. The meeting was marked because of the concerns regarding manufactured housing in Rosman. Two of Rosman's most sincere and good-hearted people stood opposite one another on the issue. They had a spirited debate and powerful debate.
One woman spoke with incredible passion about the struggles of poverty and the manufactured home in which a newcomer to the community was living. The woman's faith was guiding her heart and her call for sympathy for her economically challenged new comer was framed in her own memory of having grown up poor.
The man on the other side of the issue spoke articulately and made the case for having strong ordinances that not only would make the community look better, but would also provide regulations to ensure that older manufactured homes met basic standards for safety. He argued that where they were located mattered, too. He wondered how Rosman would grow without rules about the care, placement, and safety of manufactured homes. He argued that the tax base of Rosman could not grow what with the low property taxes on homes that depreciate so rapidly. Without a tax base, he was concerned that Rosman would never achieve its potential.
Listening in to the discussion, I was struck by the fact that each of these people cared about the newcomer. They both sympathized with her poverty. They both wanted to do the right thing for her and for the community. These two, good people speak volumes about the good heart of Rosman. One had her heart in good works, the other in a good future. As I think he would point out, 'when the tide comes in all boats rise equally.'
As a footnote, the problem that was being addressed left the Aldermen unable to offer a solution because, as the town attorney said, "The ordinance (that is in place) is unenforceable." Ordinances matter. When people and property owners know the rules, everyone benefits in the long run.
Rosman, I know, will reach out to this newcomer.
I was so grateful to be at this meeting. To the residents of Rosman … get to your Aldermen's meetings! You'll be proud of your community when you leave, and you will have an opportunity to share your ideas for what you think matters.
---
Tuesday, December 12, 2017 11:42 PM
DOUG JONES - PROOF DEMS CAN WIN IN THE RED ZONE!
This candidate for State Senate is buoyed by Doug Jones' victory. Too many people say that you can't win in this very red district. I say that that is a lot of hogwash. All things are possible and change is in the air.
Doug Jones can win.
Sam Edney can win.
Norm Bossert can win!
Enough listening to naysayers. We can do this thing!
---
Tuesday, December 12, 2017 11:39 PM
This Democrat Visited Rosman - In it to win it!
Tonight, before the Alabama polls closed, I visited the Town Hall and Aldermen (and women) of Rosman. I learned about concerns that worry some of the citizens of Rosman. I listened to both a person concerned about a new neighbor struggling through poverty and a person concerned for the growth of a welcoming and safe Rosman.
That means that there need to be ordinances to protect land and property values, and to be certain that manufactured homes are up to code for safety reasons. Two sides of an argument . . . both right. Both good Rosman neighbors! Odd, isn't it?
Everyone at the meeting made me feel very welcome and Mayor Brian Shelton gave me an opportunity to introduce myself. The town attorney shook my hand and said that he basically could not imagine that I would want to go to Raleigh. I talked about education with two of the women there and learned that Rosman is an open book, if only I do my part to open it and read!
Thanks to one and all! I won't be a stranger.
---
Tuesday, December 12, 2017 8:24 AM
MOMS Demand Action - Fifth Anniversary of Newtown Tragedy
Yesterday afternoon I joined a group of men and women watching a screening of the documentary "Newtown." It was heartbreaking to see and hear people open their hearts to the millions who will see this documentary ... making themselves so vulnerable. As a retired principal, I had no trouble understanding what was going on in the school as all Hell broke loose in that building.


Last school year at my school we had an incident in which a crate had been locked to the bike rack, with no identification. We reacted to such an innocent event by assuming the worst. To make a long story short, the staff handled things brilliantly. Everyone ... secretaries, teachers, police, custodian, and, yes, even I did everything that was supposed to have been done. And the kids were great and cooperative, as were the parents.


After the event, the superintendent congratulated me and the staff, "This was textbook." It was. As I watched Newtown I found myself remembering that we train for that crazy person who might saunter into a school, our school. When did it become routine to be ready for an horrific event?


When did we become numb to people owning military grade weapons? When did our legislators become comfortable ignoring common sense in regulating the kinds of weapons people may own? When did we become blind and deaf to common sense background checks and training to those who want to own weapons? When?


It's time to pay attention to those with mental illness who will use guns to end their own lives. (60% of deaths by gun are suicides!) It's time to get military grade weapons out of our homes. It's time to keep people safer. There is no such thing as perfect solutions, but if we save even one life, or stop even one madman from going on a killing spree, it will be worth it. Remember Newtown on this the fifth anniversary of this deadly event.
---
Wednesday, December 6, 2017 4:00 PM
Rude? A Raven? Life and Death Are Not Hyperbole!
In the last day or two, two writers entered their feelings regarding my photo of a raven and my comments about what I feel to be life and death issues confronting all of us as a result of this President and his Congress that he read on my FB. Though both of these gentlemen were respectful in their comments, I was taken aback that one felt the photo I used was, in and of itself, disrespectful. I totally disagree with his sentiment. We are confronted with life and death decisions made at both the State and Federal level. Their decisions will cost lives, have cost lives!


Our Congress and President and our State General Assembly) have been dismantling health care piecemeal. Unable to get what he wanted - Repeal and Replace the ACA, the President cut the subsidies that had been budgeted to support people who could not afford health insurance. The Congress has also abandoned health insurance for our children (CHIPs) Our own General Assembly has refused to expand Medicaid. These decisions constitute a threat to the very lives of our neighbors. By ending DACA, he has split up families and created a problem for our communities that rely on immigrant labor to bring in crops. He has threatened those Dreamers who have made America their home, achieved degrees, opened businesses, and pay their fair share of taxes.
This is not hyperbole . . . people will die because of the decisions made by the General Assembly, White House, and Congress. If saying so is disrespectful, so be it. If the raven as a symbol of impending death is disrespectful, then so be it.

In my lifetime I have never seen a government with such tragic disregard for common citizens like myself. Instead of repairing infrastructure and supporting the poor, this government turns its back on that which could make our country function better and prepare it for the challenges that lie ahead. It turns it back on the neediest among us.

This President has emboldened racism, crude behavior, and made a daily joke of the word 'integrity.' He is caught daily in lies and promotes his lies as truth. Further, he brings us to the brink of war with North Korea, insults our allies, and now has recognized Jerusalem as the capital of Israel. Too, he is threatening to move the embassy there. By so doing he has incited anger among our Middle East partners and has endangered the lives of our young men and women in uniform, as if making such pronouncements was nothing more than a 'game' of war.

Supporters of the President argue that there is a swamp that needed emptying in Washington, D.C.. I would agree whole heartedly. I would say, though, that this President has made the swamp worse with his cabinet selections. He has made it worse with a treasonous relationship with a non-friendly state.
Our President is the swamp he promised to drain.

To those who write and post opposing views on my FB page, I welcome respectful dissent. But I aver that we are living in a time when the powers in Raleigh and Washington, D.C. are all about increasing their power and extending the wealth of the rich at the expense of everyone else. There is widespread corruption embedded in both political parties. We all must do better!
There is something wrong in Raleigh and there is something wrong in Washington, D.C. Radical politicians are the cause and an ignorant man in the White House exacerbates the problem.
---
Sunday, December 3, 2017 8:40 PM
Life or Death - I Choose Life


Bossert for State Senate

Life and Death. There is a raven at the door of our country. It is standing over us, a harbinger of America's future, your future, under the rule of the likes of Trump and his cronies in the Congress and, yes, even the General Assembly of North Carolina.
The new tax bill, the end of DACA, refusal to expand Medicaid, failure to support the ACA subsidies, abandoning regulations to protect the environment and our water, cuts to education, and on and on and on and on.
We are... at a crossroads. Will we choose life ... or will me meekly sit silent in front of televisions saying, "Tsk, Tsk ... what can I do?"
I say get to rallies, support candidates who choose life, get your neighbor's back even if they don't get it.
I choose life. I will see you Monday at Vance Memorial at 5:00, and Tuesday at the Old Courthouse in Hendersonville at 4:30.
Bossertforstatesenate.com



---
Wednesday, November 29, 2017 7:00 AM
Who Should Pay for Coal Ash Clean Up? In it to win it continued.
Coal ash in North Carolina is polluting our environment and our ground water. Coal Ash contamination has made people ill. It is continuing to do so.
Duke Power owns this problem. Yet, instead of expecting share holders (people who have benefitted from the profits generated by Duke Power) to bear the burden of the clean-up, Duke has asked the General Assembly to allow a 15% rate hike. (I understand that Duke is doing well financially.)
If allowed to do so, every person using this utility will be paying for Duke's carelessness. The burden may be too much for many of our lower income neighbors. I know that retirement plans and individuals all have an interest in what happens to the dividends their retirement accounts earn from Duke's profitability. And they have my sympathy in that regard.
Still, in the meantime people are ill from the contamination. Are the members of the General Assembly going to side with the people of North Carolina? Are they going to side with Duke Energy? How much will they be affected by Duke's powerful lobbying? Are they going to demand that Duke step up to the plate and hasten the cleanup of these dangerous coal ash ponds? I would like to think the General Assembly will side with the citizens.
That said, I do not trust the current leadership in Raleigh to do the right thing. That is why we must change the leadership in the General Assembly. This is nothing less than a life and death situation.
bossertforstatesenate.com
---
Thursday, November 23, 2017 7:03 PM
I'm in it to Win it! Transylvania School Bonds and Consolidation.
I had the good fortune to be in attendance at the most recent School Board meeting in Transylvania County. (November 20, 2017) There were several issues to be discussed at that meeting. The first item on the agenda though were presentations by architectural firms making proposals about how they would address the issue of the county's aging structures.
All of them spoke eloquently of the effort they would make to build support and take input from all stakeholder groups before finalizing the projects and projections. A good practice, don't you think? All the firms were well qualified to do the work. Each was asked about likely cost per square foot for the renovations. Their answers ranged from $145.00 to well over $200.00 per square foot.
A few years ago, one of the teams had even been hired to write up a needs assessment and estimate of costs. That firm pointed out that inflation and competition with other school systems for a limited number of construction firms had driven the originally estimated price of $93,000,000 up considerably. That would be inflation and the law of supply and demand at work.
All the firms made it clear that they would help with selling the idea of a bond issue to the voting public. Very few questions were asked. However, board member Marty Griffin, asked about the difference in cost between new construction and renovation. That got a variety of responses, too.
Mr. Griffin's message referred back to the shocking question posed by my opponent, Chuck Edwards at a School Board gathering. In short, he wanted to know if anyone had ever researched the possibility of consolidating the two high schools. Anyone living in this County for any length of time could have told him that he put his foot in his mouth. What surprises me is that he was totally unprepared and knew nothing of the needs of the people of Rosman and Brevard.
I learned about the controversy surrounding consolidation when I ran for School Board many years ago. Rosman and Brevard have a history that makes each community unique and the culture of each community is distinctly different. Both communities have pride in their schools and the long story of the schools in their areas, which is told best by parents, grandparents, and great grandparents.
I applaud the School Board for responding professionally to Edward's question in the Transylvania Times. They spoke of costs, community pride, and the academic pros and cons of consolidation. It is true that there are both pros and cons.
I am in the election for State Senate to win it. Just so you readers know, I would never press Rosman and Brevard to consolidate their high schools. If history helps one predict the future, I would caution both communities to watch out for Mr. Edwards. He likes to impose his opinions on communities (i.e. Asheville voting Districts.) I prefer to be certain that to whatever extent possible our local governments have the benefit of self determination, even in this Dylan's Rule state.
---
Tuesday, November 21, 2017 10:37 PM
Living Wages Again - In it to win it!
Recently I was asked where I stand on the $15.00 minimum wage. Do I support it?
The answer is a not so simple, yes and no.
The Living Wage Coalition in Transylvania County identifies different needs for different situations. $15.00 per hour sounds good, but truly it is only a first step. Individuals with a child, or two, or three need more than that.
What about benefits and enough hours to earn them? Typically fast foods places keep people at few enough hours (below 30) so that they needn't give benefits.
Right now it is unlawful for a community (like Brevard or Asheville) to establish a local minimum wage. As a Senator, I would work to end that prohibition.
Organizations like the Living Wage Coalition work with businesses to get voluntary participation. They then encourage (and advertise occasionally) people to use the businesses that do.
The argument about inflation becomes deflated when doing basic research. There is little evidence that in the history of minimum wage increases, there is a corresponding increase in inflation. It has been years since the living wage was increased.
There are savings to consider, too. People who make a living wage need less in the way of government support. They may no longer require food support. They may not need section 8 housing.
Too, they can buy new cars, homes of their own, consumer goods, etc. The sales taxes that go with those purchases will go up. Expenses for government down . . . revenue up!
About a year ago, I read that for a McDonald's to pay a living wage to its employees would require that the cost of a Big Mac go up by about 17 cents. I think if people knew that, they would gladly pay another 17 cents. Wouldn't you?
Some readers will think me a 'pie in the sky' kind of candidate. I have read a lot on this issue and it really isn't complicated, but it is serious and 120,000 of our citizens are making the minimum or even less than the Federal Minimum Hourly rate. Check out the Budget and Tax Center in North Carolina. They have a real grip on facts and figures. That rest is common sense.
http://www.ncjustice.org/?q=budget-and-tax/prosperity-watch-issue-64-no-2-more-120000-north-carolinians-are-paid-minimum-wage-or
---
Sunday, November 19, 2017 10:13 AM
On the Issue of Guns
This week a friend posted that she was uncomfortable with my position on guns. I sent her a posting from my website in which I wrote about my concerns regarding mental health and gun ownership. Perhaps I needed to be more specific? I don't know. However, here is where I stand.
1. We need to keep weapons out of the hands of mentally ill people, whose particular mental illness finds the ownership of weapons dangerous to themselves or others.
2. We need to deal with mental health issues in America. Economic stress, adverse childhood experiences (ACES), the proliferation of mind numbing drugs, etc. help to make ours a dangerous country.
3. We need stricter background checks and longer waiting periods to be certain that those who buy guns cannot get them until we are certain that they have been thoroughly vetted.
4. We need military grade weapons and their ammunition out of the hands of civilians.
5. We need to be certain that gun ownership is licensed and weapons need to be properly registered.
6. Many European nations allow people to own weapons but strictly control the sale of ammunition. We might want to look into that.
7. Far more complicated, we need to figure out why we have over 90 killings a day by gun - some are accidents, many are suicides. That means looking into the American psyche.
8. We need to keep people like Cody Henson (our Rep to NC GA) from lowering the age for concealed carry permits.
9. Finally, in seeking licensure and registration, our citizens should be properly trained in safe use of weapons before they are issued. We expect no less from people seeking drivers licenses.
---
Saturday, November 18, 2017 2:48 PM
ARtichokes and Politics
I should always listen to my wife. She taught me an Italian phrase today. Let's give it a whirl ... politica de carciofo ... pronounced "pole e teeka del car chofo." Translated it means "the politics of the artichoke."
If you will plan to join me at Bold Rock for my kick-off, I'll unmask the mysterious connection between the artichoke and the world of politics.
Remember ... November 19th ... School House Road ... Mills River ... 5:00 - 7:00 p.m. If you can't make it to M...ills River, I'll explain this mystical connection to you on another FB posting.
The politics of the artichoke. What does a political vegetable like an artichoke teach us about the world of politics?
---
Friday, November 10, 2017 4:59 PM
STANDING WHEN THE FLAG IS FLOWN
As Veteran's Day approaches, I am grateful to my son for his twelve or so years of service in the Army. I asked my son Aaron many times about how he felt about protesters and the like. He responded that regardless of how he feels about their political issues, he joined the Army to protect and defend the Constitution and all that that means.
For myself, I never served in the military, but know that my freedom exists in large part because of the visionaries who penned the Constitution and the courageous men and women who put on the uniform for over two hundred years. And to those who marched on Selma and Washington, D.C. and to those who would not sit in the back of a bus. And those who will not sit silent while our government runs over our rights with undemocratic gerrymandered voting districts.
Before I retired, I used to love walking in front of my school, Black Mountain Elementary, and looking at the flag waving against the backdrop of the mountains and blue sky. It filled me with a sense of purpose and pride. I often drove home passed the Veteran's Cemetery in Black Mountain and would stop long enough to contemplate the service of those in the earth beneath me. I love being an American. I take citizenship seriously.
We Americans are in the middle of a storm of sorts. Our sons and daughters are all over the world in harm's way for any number of political and social reasons. I am anxious that they come home to a Nation filled with gratitude for their service.
On this Veteran's Day may we all remember what sacrifice is and the people who have sacrificed so much for us and those doing so today. For me, I owe them something. That means protecting the right of all Americans to free speech, press, religion, and so on. People have died that our fellow citizens might have those freedoms.
My opponent in this election would have our children taught to stand for a pledge and an anthem and a waving flag. For some people, sadly, symbols are alI they have. Freedom doesn't live in a symbol. It lives in our hearts and minds. I would rather we teach our children that our Constitution is a living document, not something to be shelved when others disagree with us. I would have them taught to honor the Constitution and its guarantees over the symbols of our country and to have the courage to risk rebuke by fearlessly protesting when things are not right.
That is what real Americans do. We stand for each other and zealously protect the freedom that belongs to all of us. For some standing for freedom is done in the voting booth. For some it is by engaging in the political process. For some it is by marching by the thousands in the streets of Washington ... legally and peacefully. For some it is by taking a knee.
Thank you to all veterans, but most especially for me, to my son. He stood tall for our country when he volunteered to serve. I hope that had I been called to serve back in the seventies, I would have done as well as he.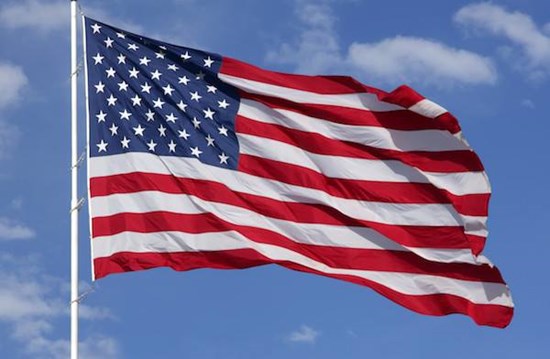 ---
Wednesday, November 8, 2017 9:24 PM
Chuck Edwards Puts His Foot in His Mouth
Yesterday the people of Asheville voted 75% to 25% not to break into districts. In South Asheville that vote was closer, but still a decisive 60% to 40%! The people of Asheville do not want to break into districts. For myself, I don't live there. I believe that it should be the decision of the people and by the people. But my opponent wants to force the people to his will. "Power corrupts."
In Asheville, signs went up to encourage people to vote to split into districts. Ironically, people in the Hospitality business paid for those signs. Also ironically the donations came from Raleigh. I think that Chuck Edwards had something to do with this. How about you?
Stop the power grab Senator! Let the people decide and produce your proof that the majority of citizens want to be gerrymandered.
I think you can't! Vote Bossertforstatesenate.com. I will not impose my will on voters.
---
Monday, November 6, 2017 9:36 PM
I NEVER THOUGHT I'D SAY THIS, BUT. . .
I never thought I would say this but. . .President Trump is right. . .about Mental health at least. It is a major issue. The killings in Texas are proof of that. We have too many mentally ill individuals who have access to dangerous weapons. I can scarcely begin to imagine the horror in the minds and hearts of the victims and survivors of this most recent killing spree.
I know that there are many kinds of mental illness. The overwhelming number of people suffering with mental illnesses would never hurt anyone. Still a gun, especially a military grade weapon, makes the unthinkable possible. Guns are especially deadly in the impulsive hands of people who might contemplate suicide, for example. A huge number of deaths by handgun are committed in a tragic moment ... an impulsive moment of anger with a spouse, a neighbor, a friend, or oneself.
So, why aren't we doing more to identify and help those who might suffer a mental illness. Here in North Carolina our legislature is slow to address mental health issues. The best evidence of that is the woefully small number of counselors in our schools and the over burdened social workers and counselors in the public sector.
Does it take yet another tragic killing spree like Sandy Hook, Las Vegas, and now a peaceful Baptist Church to wake people up?
Some of our mentally ill people are the most courageous people you can imagine. They force themselves to live and work and care for others through the darkness of depression and paranoia and who knows what else. Some are Democrats. Some are Republicans. Mental illness doesn't care about political affiliation.
BUT I care about having people in State government who know that mental illness is a priority that cannot continue to be underfunded. So President Trump and Chuck Edwards and Cody Henson and Mark Meadows, Thom Tillis and Richard Burr...let's stop offering our thoughts and prayers after the next tragedy. Let's legislate real change to protect our citizens.
---
Friday, November 3, 2017 10:18 PM
My Opponent Worries About Strings Attached With Medicaid Expansion.
Tonight I had a conversation with a supporter who informed me that she had had a conversation with my opponent in the NC 48th Senate District election. She had the temerity to ask him why he was opposed to Medicaid Expansion in North Carolina. She wondered why he would not bring back millions of dollars from Washington to help provide health care for our poorest citizens.
He replied that he was concerned that there were too many strings attached to Medicaid Expansion. My supporter then asked him about all the people who could be helped by expanding Medicaid. He replied that that wasn't a compelling enough reason to expand Medicaid!
Imagine that! The health of poor people wasn't compelling enough to expand Medicaid because there were strings attached.
I have had enough of what isn't right. AND that isn't right!
---
Thursday, November 2, 2017 4:00 PM
JOIN me at Bold ROCK
Opportunity Knocks - Let's Open the Door

Bossert for State Senate




November 3, 2018
Friends and Supporters,
I know that you will plan to join me at Bold Rock Cidery on November 19th, as together we kick off this Senatorial campaign. Mine is a message of opportunity here in Western North Carolina. I am asking you to join me and seize the opportunity to walk arm and arm to a better tomorrow.
To accomplish great things, we must move forward together … a team committed to bringing better jobs, better schools, better infrastructure and better health care access to all our citizens. In the famous Leandro decision, Judge Manning spoke of the need to see to it that whether children lived in wealthy communities or not, it was the constitutional obligation of our legislature to see to it that our citizens (today's and tomorrows) have access to the best education that our Old North State could provide. In a broader sense the same, I believe, holds true in rural, suburban, and urban communities around us who need good infrastructure and broad band access.
This is our opportunity to foster growth in our small and family farms. It is our opportunity to bring living wages to our struggling families. It is our opportunity to invest in infrastructure – broadband access for all, transportation, electric, water and sewage. Perhaps not the most exciting thing to talk about, but a real necessity for economic growth.
This is our opportunity to make certain that our public schools provide the best education for all of our children; not because we are opposed to school choice, but precisely because our public schools have the know-how and skills to deliver the best and most inclusive education to our children in our great public schools.
And this is your opportunity to dig deep and generously to support a campaign that embraces a better future for all of us living today and for those who have yet to be born. This is your opportunity invest in a better tomorrow for North Carolina. And so, I ask that as you think of the Tarheel State, you dream of a new State Senator with the vision to lead, a willingness to listen, and the wisdom to know that today is the foundation for tomorrow.
I hope you can join me at Bold Rock (School House Road, Mills River) on the 19th, from 5:00 – 7:00 for a message of hope and opportunity. However, if you cannot make it on the 19th, please take the opportunity to generously invest in this campaign … your campaign to dream big and make dreams become reality. bossertforstatesenate.com.
Norm Bossert, Candidate
---
Monday, October 30, 2017 5:08 PM
I've Had Enough of What Ain't Right - Health Care is in Bad Shape - And Getting Worse
What could be sicker than denying the poor access to good health care? Senator Chuck Edwards has no interest in helping the poor have the help they need. Mark Meadows could care less. I am running to replace Chuck Edwards to push the agenda of Medicaid Expansion in North Carolina and reach out to give a hand up to the economically disadvantaged. They are a huge, untapped groups of fellow citizens who need nothing more than a state government to have faith in them and what they can become.
The Affordable Care Act is still the law of the land. So, in his continuing efforts to destroy President Obama's legacy, the President is prepared to cause the deaths of untold numbers of people. Mark Meadows has blood on his hands. AND I would look hard at Chuck Edward's hands, too. He can help hundreds of thousands. He could make a positive difference for the poor of our state.
BUT, no our General Assembly is a team player in this act. For years they have colluded with the Mitch McConnell's and Trumps to deny health care to our poorest citizens. We must take back the North Carolina General Assembly.
If you are as determined as I am to bring change to North Carolina, join me at Bold Rock Cidery in Mills River on School House Road, November 19th from 5:00 till 7:00 pm. Come hear some fellow candidates, listen to some good music, and help me launch a campaign to save lives here in Western North Carolina!
---
Sunday, October 15, 2017 9:40 PM
28 Unconstitutional Districts
I fume over this every day here in North Carolina. We have 28 districts that have been declared unconstitutional.
Yet, the unconstitutionally elected officials continue to over ride our governor's veto(s.) Every vote they make to approve the budget, cripple our public schools, drill off shore, deny Medicaid expansion to our poorest citizens, power grab by denying cities the right to provide sanctuary to our immigrants and deny local municipalities the right to establish living wages, refusal to hold Duke Power to account for coal ash clean-up, and on and on and on. I have had enough of what isn't right. AND THIS ISN'T RIGHT!
I am running for State Senate to make the government in Raleigh end their coup d'état. That is exactly what it is. Unconstitutionally elected officials have hi-jacked our state!
---
Friday, October 13, 2017 2:50 PM
I'm in it ... to win it ... Part 2
This is our time to work together to change our State Senate. Every seat we pick up makes a difference.
Yesterday I spoke with Julia Buckner, Senate Democratic caucus' financial director. We agreed that my goal will be to raise the funds I need to run a credible campaign.
I am now absolutely certain that with a good team, a good plan, transparency, and the funds I need, we can take this seat away from Chuck Edwards and the nefarious work of his party which is in charge of the General Assembly. They would grab so much power that they would trample the rights of all of us, favoring instead a "corporate" personhood.
Their plan is all about supporting the wealthy at the expense of the middle and lower economic classes. Help me stop Edwards and his team.
My first goal is to raise $40,000 by the end of December. Join me at Bold Rock Cidery to kick off this campaign. Together we can work for people of North Carolina and not the corporations and corporate interests.
---
Monday, October 2, 2017 11:37 PM
I'm in it ... to win it!
Tonight, I attended an event in support of a friend, Debbie Roundtree, who is running for City Council. At the end of the program one of the candidates greeted me at the exit. He said some kind words and, basically, said that (owing to the district's demographics) I couldn't win.
Well, I responded by pointing out that I am undaunted and plan to win this election. On a pretty regular basis I grovel and beg for money tp support Bossertforstatesenate.com.
If I thought I couldn't win this election, I wouldn't be running. I would find someone else to run in my place. This district has daunting demographics, true. But thanks to people like Jayne Jennings and Meg Hoke and the work of various other progressive indivisible groups ... I sense a whole new energy and I believe that that energy can carry this campaign to victory.
And that victory isn't my victory. It is a victory for every person too poor to get covered by ACA. It is a victory for our school teachers and, more importantly, their students. It is a victory for our fragile environment. It is a victory for our documented and undocumented neighbors. It is a victory for every person who will make a living wage. No one should work a full time job without making a salary sufficient to support a small family.
I think you get the idea. I have had enough of that which is not right and I am determined to do something about it!
Won't you help us win by donating to this campaign? Go to bossertforstatesenate.com and donate using actblue.
---
Sunday, October 1, 2017 7:56 PM
Lottery Funds - I've Had Enough of What Isn't Right!
Here in my beloved Transylvania County,a portion of Lottery Funding (non-recurring funds) go to fund Non-Instructional Support. That amounted to $718,978. In Henderson County that figure was around $2,783,640. In Buncombe County that amount was $5,933,533. Non-instructional funds go to support secretarial positions, custodial positions and the like.
I know that our Counties really appreciate the support, but I believe that it is an error in judgment to use non-recurring funds to support personnel. By so doing, they make every one of those people vulnerable to a loss of position. Not very reassuring for career employees! I believe that it is right to fund these positions using the general fund.
Every year the General Assembly has the right to determine how the lottery earnings should be allocated. That means, to me, that all these critical positions are vulnerable every year to the whims of a General Assembly that could, probably, just as easily, dedicate them to more voucher money. The giving of vouchers has absolutely no accountability measures to guarantee a quality education for our children.
I would like the General Assembly to build into the budget the funds to help with the hiring and maintenance of non-instructional school personnel. I would like to see Lottery money ear marked, instead, to a free community college education to any high school graduate who wants to pursue such a valuable education.
The Lottery does fund some scholarship support ... but no where near enough to give every graduate an opportunity to pursue the specialized training offered in our community college system.
That isn't right and I've had enough of what isn't right. How about you? Support Bossert for State Senate to change the use of Lottery funds. bossertforstatesenate.com.
---
Friday, September 22, 2017 6:09 PM
Giving our Public Schools Grades is an Act of the Ignorant!
I just read that five Buncombe County Schools have gotten "D's on their Report Card. Grading schools is another slap in the face for professional educators from thee very people who should be supporting them.
It is also a testament to the failure of our Republican controlled General Assembly to grasp what really goes on in our schools. My opponent, Senator Chuck Edwards made a point of congratulating Henderson County on their LEA's performance. Pretty hollow when he has no idea what a successful school looks like ... and that has nothing to do with a grade from a legislative body that continues to under fund our children.

Let me tell you what I know as a career educator. I know that some of the finest work going on in our public schools happens at our high poverty schools ... our most dedicated teachers ... our strongest school leaders labor tirelessly to help children grow, which seems of little importance to Chuck Edwards.


Sadly, our ill informed legislators, like Chuck Edwards, fail to connect the dots and provide per pupil economic support to our children. Legislators think, foolishly, that the only thing our teachers care about is pay. WRONG! They care about kids. They care about the ones who have no books at home. They care about the kids who need to take back packs filled with food home because there isn't enough food there. They care about kids who worry that they (or their mother or father) will be deported without warning. They worry about the economic challenges at home and keeping a roof over their head. They care about the terribly underfunded mental health support our schools desperately need.


Teachers at schools, whether they score an A or an F, are there because they believe that they can help children grow to be good citizens, because they have the temerity to believe that their loving words can help a child feel safe, welcome, and wanted when they walk in the building. Absent those three ... many children would be at school without hope.


I am proud to say that I was an educator for 44 years. Our public schools have my unbridled support and, if elected, I will always put our kids first and take care of the professional educators and the para-professionals who care for the kids.
---
Thursday, September 14, 2017 9:43 AM
People Raised Their Hands - Hurricane Irma
I am so proud that my wife, Shelley, did something to help with housing for Irma refugees. When she heard that millions were trying to escape the potential damage from the storm, I worried ... Shelley acted. She got the word out that she would be a clearing house for people willing to host storm refugees.
Shelley developed an excel spreadsheet. By the time the calls stopped she would have been able to help 80 people find a family to host them here in Transylvania County.
At the end of the day ... only one family needed housing. But we both were so touched by the hands that went up to volunteer. In these discouraging times, it is so heartwarming to know that there are lots of good hearted people willing to extend themselves and take the risk of housing people about which they know almost nothing.
I am so glad that 22 years ago we decided to move to Transylvania County. This is a good place to be ... beautiful surroundings and (most of all) filled with good hearted citizens.
Thank you to Mayor Harris, the Chamber of Commerce, local hoteliers, and Sheriff Mahoney! Special thanks to the people of the Sunset Inn.
---
Friday, September 1, 2017 2:12 PM
Heartless for the Hungry
Last night I got to hear the inspirational words of Wayne Goodwin, NCDP Chair. It was at the Governor's Western Residence.
On the way home,I saw a bear, but it was almost more to bear when I drove to the event.
I saw a bumper sticker that read, " If you're hungry tonight, it's your own damn fault."
Friends that is what we are up against. Give it your own name. But I call the the owner of that bumper sticker ... heartless. People are suffering. Over 700 people/families are homeless in Buncombe County. We need to reach out, not throw them in the streets.
Remember Scrooge ("Are there no prisons? Are there no workhouses?" ) He changed his tune. So should the fellow posting such a mean spirited bumper sicker.
---
Thursday, August 24, 2017 12:03 PM
NC Redistricting Hearings - SHAM(eful)
Last Tuesday night I attended the Re-districting hearing at Caldwell Community College. There was a good turnout at this gathering.
The General Assembly did its job well. They dragged their feet, ignored HB200 (non-partisan redistricting), failed to provide information on how (or what) data was used in making their districts, scheduled simultaneous hearings to be broadcast to each of seven sites, etc. Bottom line, the technology was bad, the information was not well disseminated, and the evening started at 4:00, when many people who had an interest would still be at work.
The technology was a problem, too. In our group we had no microphone, so when the noises from the faulty technology were blasting through our room, we couldn't hear some of our speakers.

As near as I can tell, the General Assembly, met in secret and devised districts with a paid hack that insure their continued dominance in our legislative bodies. So, whatever has changed ... has been modest at best. This meeting was a sham.


In this State 39% of the registered voters are Democrats. 30% are Republicans. AND 30% are unaffiliated. To his credit, Chuck McGrady (R) and the bi-partisan support of HB200, would fundamentally change the way re-districting is done. I don't care for all of its provisions, but its heart is in the right place. Ultimately it would stop protecting incumbency and could return the power to the people.


People, including myself, are sick of the acrimony between the Parties. HB200 could bring a new sense of bi-partisanship to governance and create elections that are actually competitive and therefore issues based.
---
Friday, August 18, 2017 5:06 PM
A Loving Wage is a Living Wage
Getting that first paycheck is a powerful moment in a person's life. I started working when I was 14. I worked at Jolly Rogers as a busboy. My goal was to earn enough to buy my first guitar. At about 95 cents per hour, I cleared an awful lot of tables, cleaned more than one potty, washed more than a floor or two. Missed my High School football games, too.
Finally, I had my Epiphone ... two pick-ups and a great case to go with it. I remember asking my mom if I could stop working after I got it. She smiled and told me that in our family, once you start, "You don't stop till you drop," On June 30th I didn't drop but I retired.
I was so proud to get my first paycheck and have never taken one for granted. I have flipped burgers, performed on stage, worked at a Psychiatric hospital, worked as a security guard. I worked as a desk clerk. I did anything honest I could to make ends meet ... as a teacher. I did that job for love.
Getting that first paycheck matters, For some people it represents a validation. Sadly, in our community, people work hard to get that paycheck, only to discover that it simply will not pay the bills. I am for a living wage - whether one works at McDonald's or a school or a hospital.
Anyone working a full time job ought to be able to take care of themselves and a small family!
---
Saturday, August 12, 2017 11:04 PM
Charlottesville
Some may criticize me for remembering the vintage WWII photo of a man tearfully watching the conquering Nazis march through the streets of Paris.
Many of us are tearfully observing and protesting the rise of hate crimes in our beloved United States. Those of us who love our Country and Constitution will work relentlessly against the 'haters.' The Alt Right, Klan, and Neo Nazis and other bigots may have a friend on high, but they (and he) will be brought low and freedom will ring again.
---
Friday, August 11, 2017 9:14 PM
With Malice Toward None - Charity for All
"With malice toward none, with charity for all, with firmness in the right as God gives us to see the right, let us strive on to finish the work we are in, to bind up the nation's wounds,"
We are a wounded Nation. Today's Republican Party denies health care to millions, builds tax policies that weigh heaviest on the poor and middle classes. They seek to under fund public schools, a bastion of hope for millions. Government does not need to protect the uber rich and corporations. They take good care of themselves.
I believe that we can work with the Republicans ... especially those who are inspired by a hopeful vision for a better tomorrow, for those who need our government to take up the needs of the needy.
We must all be determined to "bind our Nation's wounds." And that must start in our own backyard.
---
Wednesday, August 2, 2017 8:46 PM
Dem Women's Special Event


The Buncombe County Democratic Women's Club
Special August Event:
Thursday August 31st at the
Governor's Western Residence
45 Patton Mountain Road, Asheville
6:00-8:00 PM
featuring
North Carolina Democratic Party Chair Wayne Goodwin

**********
Enjoy a Meet and Greet Social with Local Candidates in a beautiful setting with a catered barbeque dinner
RSVP: buncombedemwomen@gmail.com Dinner: $12

Note the change from our usual monthly meeting date due to availability of venue and speaker.

***********
Parking is very limited at the Residence!
Please carpool from (free) parking lot at First Bank, 79 Woodfin Place, Asheville, 28801 or One Oak Plaza parking

Directions to the Residence:
From I-240, take the Charlotte Street exit. Go south on Charlotte Street (toward downtown) for one block. Turn left on Town Mountain Road and continue up and around Town Mountain for 2.3 miles. Turn left on Patton Mountain Road. the entrance is .2 miles on the right

Come join us for this special evening!
---
Wednesday, July 26, 2017 7:17 PM
Medical Cannabis
The work Todd Stimson is doing regarding medical marijuana has been both thoughtful and well organized. I don't know as much as I should on this issue, but it is time for all of us to study and stop all the 'evil weed, gateway drug' horror stories. We need to legalize the use of marijuana for medical purposes.
There is an ample and growing case that it helps with a wide variety of health issues; i.e. nausea following chemo-therapy, glaucoma, and other uses as well.
I don't advocate alcohol addiction or drug addiction. I know, too, that once it is legalized for medical purposes there will be those who will abuse it. That is no reason to deny marijuana's use to people whose lives will be made better for it.
Many other states have legalized marijuana for medical use ... and, yes, recreational use, too. We need look no further than those states to see the good and bad of their practices to help us craft North Carolina smart legislation.
Keep at it Todd! Things are swinging in the right direction.
---
Friday, July 21, 2017 10:20 PM
Many people do not understand what it means to individual families how devastating draconian cuts to Medicaid would be to families with profoundly handicapped children. I worked for two years as Director of the Progressive Education Program (PEP). Absent Medicaid, many families would be unable to afford wheelchairs, special hardware and software to facilitate communication, respite assistance for families struggling to have some semblance of a 'normal' life, and even after school educational services needed to help a child grow. Yes, these services are expensive. But as a professional educator (albeit a retired one), I believe that it is our job to meet children where they are and get them as far as they can go.
At PEP we served children with incredible needs from age 4 - 21. In my second year one child had to be put on life support close to the end of her final year at PEP. I was invited to the hospital to be by her family's side when she was taken off life support. I will never forget gathering around her bed with her foster parent and mother as life support was removed.
As she she took her final breath foster mother looked heavenward saying, " Now she has graduated, yes, she has truly graduated."
Some cynical politicians may think that her life wasn't worth the investment. I was given a gift that day and will never forget that every life is worth our collective financial support.
---
Monday, July 17, 2017 9:44 PM
Health Care - What next?
The battle over health care is taking an ugly turn. The talk now is that there is interest in giving states block grants allowing them to choose whether or not they come up with their own plan or continue with the ACA. We know how the NC General Assembly would choose to go. They have condemned our neediest neighbors of the benefits of Medicaid expansion (nearly 1/2 million people.) So, we can assume that they will continue to abandon those people and the likely abandonment of those with pre-existing conditions. We must get our General Assembly back in the hands of those who care about all of us ... not just those with money!
---
Monday, July 17, 2017 9:44 PM
Health Care - What next?
The battle over health care is taking an ugly turn. The talk now is that there is interest in giving states block grants allowing them to choose whether or not they come up with their own plan or continue with the ACA. We know how the NC General Assembly would choose to go. They have condemned our neediest neighbors of the benefits of Medicaid expansion (nearly 1/2 million people.) So, we can assume that they will continue to abandon those people and the likely abandonment of those with pre-existing conditions. We must get our General Assembly back in the hands of those who care about all of us ... not just those with money!
---
Tuesday, June 27, 2017 11:36 AM
Republicare! On their health plan.
Approval of the Republicare plan would deprive millions of health care. Problem is ...most of us can't really understand the volume of 20 + milliion people. When people first read the "Diary of Anne Frank," they truly understood what we need to understand today. This is not about the millions.
This is about the one ... the one person you know who will no longer be able to get insurance because of pre-existing conditions.

It is about the one parent of a profoundly handicapped child who won't be able to get respit care.

It is about the man or woman with diabeties who will be unable to get their supplies.

It is about the person who dies for want of basic health care, leaving his/her family destitute.

This is about the one person ... not the millions. It is about our neighbor.

With the current bills, states can opt out of this or that provision of ACA. Our General Assembly has made it clear where they stand on helping oridinary folks like you and me.
Past behavior informs us of how the General Assembly will handle things in the future. We hold our neighbors and their children and the quality of their lives in our hands! Will we sit silently ... or will we work for our neighbors?
---
Wednesday, June 21, 2017 8:26 AM
Campaign Finance
All candidates know how important it is to raise money for their campaign(s). Still, there is a point at which the money spent on a campaign can be absolutely obscene. The Ossoff campaign in Georgia 6, was an example of obscene fundraising. Millions raised and spent! When does a sum of money become obscene? That is for each of us to decide personally.
That said, the Bossert for State Senate campaign needs a lot more financial support than it got in 2016. Then, I loaned my campaign $4400.00. I raised about $26,000, too. It was simply not enough, but look at the results. I got 38% of the vote. One of my fellow Dems ran a great campaign, raised and spent about $450,000.00. She got 38% of the vote. Another raised over $350,000.00 and spent that amount. She, too, got only about 38% of the vote. Yet another raised about $70,000. She, too, got about 38% of the vote. In each case (and my own, too) our Democratic Party candidate was far and away a more qualified candidate.
What is the lesson? I wish I knew. I certainly got more 'bang for the buck.' All I can manage is a thought that we are all failing to send the message that what we Dems stand for is really that which is the best interests of the voters.
This time around, I have started my candidacy by listening and not making the faulty decision of thinking I know better than the voters.
So far, these seem to be the big issues.
Education is definetly up there, but so is a living wage and affordable housing. Health care is a biggee, especially for the poor and the Baby Boomers (people my age!) Among many of my potential constituents women's health and self determination are big issues. The environment ranks high as well. Those of us soon to be on a fixed income (or already there) care a lot about rising health care costs and unbalanced tax policies.
I think you get the idea. I thought the big issue was public school and all that entails. The truth is that we humans care about lots of things, but we tend to focus on those things that have the greatest impact on our lives ... in a very personal way.
$30,000 isn't going to help me market my candidacy well enough. I am going to, pie in the sky, build an obscene budget. Help me get to the bar I am setting - $450,000.
That sum will help me get a powerful message of reclamation of North Carolina on TV, radio, newspapers, mailers, bill boards, etc. and pay for a professional campaign manager as well.
This sum is obscene, but if you and I think of it as an investment in a better North Carolina, electing a Democrat in the 48th State Senate district could be a game changer for future generations of North Carolineans.
---
Sunday, May 28, 2017 3:12 PM
We need to protect the Affordable Care Act. The Senate is avoiding this issue. I think it is because the protests and anger of the American people have risen to put a halt on abandoning ACA.
---
Sunday, April 16, 2017 6:46 PM
What's been going on?
It has been a long time since any changes have been made on this website. No one to blame for that, but your's truly.
Regardless, I have been a very busy candidate for the past several months. More important, I've just been very busy. Thanks to Debbie Rountree, Chair of precinct 2 in Henderson County, I have an opportunity to meet with precinct 2 people, canvass in Green Meadows and plan for an upcoming fundraiser.
I've been attending sanctuary meetings, gatherings at the Hendersonville Courthouse (hosted by Jayne Jennings), and postcard writing at the Sanctuary Brewery (hosted by Meg Hoke) on Fridays.
Jackie Hovey, former chair of the Transylvania County Democrats, gave me an opportunity to speak for a few minutes at the County Convention. I addressed the Buncombe County Senior Democrats.
I have been trying hard to post on my Facebook page almost everyday. AND ... I have been asking for modest donations - 200 people - $20.00 each. It is early in the campaign and my needs right now are pretty modest.
For now, please consider giving me your support right at this site through ACTBLUE. And anticipate weekly updates on the campaign.
Thanks to you all for your support.
---
Sunday, October 16, 2016 8:22 PM
Norm is interviewed by Jeff Messer on 880 the Revolution...listen in at the link here.
Norm Bossert on the Jeff Messer Show
---
Sunday, October 16, 2016 8:19 PM
On the WCQS website:
In Race for Apodaca's Seat, Educator Norm Bossert Hopes to Defy the Odds...

Jeremy Loeb says: "North Carolina Senate District 48 features the race for Republican Senator Tom Apodaca's seat. One of the state's most influential lawmakers, Apodaca decided to retire early, meaning his seat is up for grabs. The conservative-leaning district covers parts of Buncombe, Henderson, and Transylvania counties. It's represented now by Republican Senator Chuck Edwards, a small business owner who was appointed to fill Apodaca's vacancy. Edwards declined our interview request. His opponent, Democrat Norm Bossert, was more than happy to be interviewed. He drove over to WCQS one evening from Black Mountain Elementary School, where he's been principal for about a decade, to answer questions on the numerous issues of concern in this election. The full conversation is above. We've highlighted some individual issues below."
[Visit the link to listen to the entire podcasts, or any of the topics highlighted in shorter segments]
---
Monday, October 3, 2016 9:04 PM
Norm's TV Commercial Debuts
If we're going to send an Educator to the Legislature, we have to introduce Norm to as many people as possible. Encourage your friends to watch Norm's commercial, and if you are able, contribute to his campaign so we can purchase more air time. Thank you for your support!


---
Thursday, September 29, 2016 9:05 AM
Norm's TV Campaign Kicks Off October 1, and you can help!
30% of our state legislators are members of the business community; only 1% are educators. Yet over half the state's budget supports public education, and many education policies are written every year.

Doesn't it make sense to send a knowledgeable educator to the legislature? If you agree, please help introduce Norm to voters by supporting our TV campaign through the "contribute link" on this site. Thank you so much!


---
Friday, September 23, 2016 12:00 AM
[Thanks to Lee McMinn for this great letter to the editor of the Asheville Citizen-Times!]

"For a while now, I've been hearing Norm Bossert talk about what he wants to do when he's elected senator representing NC Senate District 48 (Henderson, Transylvania, and the southern part of Buncombe counties).

"Norm wants to develop more sources and uses of alternative energy, to rebuild the N.C. Department of Environmental Quality to strengthen environmental protections that have been decimated by the current administration, to repeal laws that prevent towns and communities from gaining information about fracking, to deal positively with Duke Power's coal ash problem, and to repeal HB2, which has embarrassed our state on the national and international stages.

"Norm presents balanced solutions to these problems that will not burden us with unnecessary taxes or intrusive regulation. As an educator and principal in our public schools, Norm wants to restore pride in our education system and respect for our teachers.

"Norm's opponent recently was anointed to finish an unexpired term and will only continue the extremely hurtful voting record of his predecessor on issues important to us. I believe that there is a better choice in this election. I encourage you to vote for Norm Bossert as senator from N.C. Senate District 48 on Nov. 8."

Lee McMinn, Brevard
---
Monday, September 5, 2016 8:55 PM
Norm at Whit's Custard Sept. 20 6-8PM
If you haven't had a chance to meet Norm yet, or even if you have, come on out to Whit's Custard, 614 Spartanburg Highway, Hendersonville, NC 28792, Sept. 20, 6:00 - 8:00 for some casual conversation, Q & A, and of course to get yourself a tasty treat!
---
Monday, August 22, 2016 9:11 PM
Norm to Hold Town Hall Wed, Aug. 31
---
Wednesday, August 10, 2016 12:00 AM
Article By Derek Lacey, Hendersonville Times-News Staff Writer
Published: Wednesday, August 10, 2016 at 4:30 a.m.
Photo by John Moriarty

Norm Bossert addressed a full house Monday, August 8, at MountainTrue, answering members' questions on his views on contentious environmental issues and his approach to state environmental policy. You can read the entire article by following the link, but here are a few of his primary points:

On the question of climate change: it exists, that humans contribute to it, and it is frightening. "The world is changing and the world that we are passing on to our children has to change for the better; it can't continue to go the way it is or we won't have much of a world to turn over to our children," he said.
Bossert said 10 of the world's warmest years on record have come in the last 12, and that glaciers are melting at an unprecedented rate. A rising sea level is threatening coastal towns that are starting to see more dramatic flooding with storms.

On the state's encouragement of alternative energy through tax credits. "Right now, our legislature has sort of turned its back on providing tax credits and tax opportunities, if you will, to businesses that want to improve the use of alternative energy, and that should concern us all." It's a bottom-line issue, he said — people need jobs, and the solar and wind power industries offer good jobs.

Repealing laws limiting the public's access to information about fracking and other environmental concerns: Bossert said he's concerned about people's property rights and added that they have a right to protect property from eminent domain for mining or fracking, and a right to know what goes into their land. While saying that fracking is not a major concern in Western North Carolina, he's bothered by laws that make it illegal to publish the chemicals used in fracking. "That's not kosher to me; I don't think that's fair." He said people have raised concerns about health risks from fracking chemicals in groundwater.
He also cited a "perfect example of protecting industry at the expense of people's health and wellbeing."

Duke Energy and the coal ash problem: Members of the state legislature have also "gone out of their way to protect Duke," he said, allowing the company to stretch out how long it takes to clean up coal ash pits, to not line coal ash pits and to protect the company from liability. "We should all love Duke Energy," he said. "I'm upset about coal ash, but let's face it, it is a powerful company and that powerful company provides power to all of us, and we need to help them do it in a way that's safe and clean and will protect our children and generations of us to come."

On offshore drilling off North Carolina's coast: "I'm absolutely opposed to offshore drilling," Bossert said. "I look at what happened in the gulf, that terrible accident there. Some people think, 'Well the gulf's all cleaned up and it's tidy and everything's been improved.' There is scant little evidence that that's true. What they've done is they've made the beaches pretty."
As clean as the beaches might look, he said, there's ample evidence that oil continues to bubble up to the surface.
There are three reasons he's against offshore drilling: the possibility of an accident, that he doesn't want the state to have to go to the "terrible expense" of cleaning up that kind of accident, and that the state should instead be exploring other ways of delivering energy to its people.

"I know that some people feel we need to be energy independent in our country and not do business with other nations, particularly Saudi Arabia" and other nations that "aren't always our best friends in the world, and that's certainly true," he said.
But, "we are capable of being energy independent right now," he said. "We are producing everything we need to produce in the United States, but Exxon and Shell and all these other companies" will sell to other countries if they can make more money.

On funds for the state Department of Environmental Quality: Bossert said the department has been "decimated," and that he would like to see some of the state's $1 billion budget surplus go to DEQ. "I believe that if we get to work and do things to protect our environment now, our planet is not past rescuing," he said, but "if we wait for other people to do it, like China or North Korea or South Korea or (the) Japanese or anybody else, if we wait for them, we deny ourselves the opportunity to start here and set the model for the rest of the world."

Bossert's comments were well-received by Jackie Hovey of Brevard, who said he sounded informed on the issues.
"I think he seems very knowledgeable; I think he's done a lot of research," she said. As an educator, she said she hopes he has a broad view of the local and state environment, and she appreciates his passion for protecting it.
---
Monday, August 8, 2016 10:54 AM
MountainTrue Hosts Meeting with Norm Bossert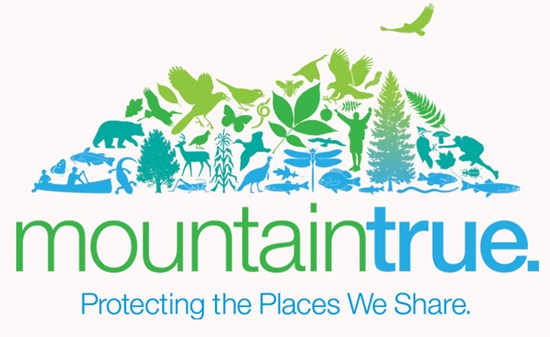 Environmental advocacy group MountainTrue is hosting a Meet & Greet with Norm Bossert on Monday, August 8, as an opportunity for all to get to know Mr. Bossert better and to share thoughts and concerns with him. The organization also desires to hear about his vision for protecting our natural spaces and resources.
The Meet and Greet will be held on Monday, August 8, at 4:00 p.m. at our Southern Regional Office, 611 N. Church Street, Suite 101 in Hendersonville. Light refreshments will be served.

A follow-up meeting of Mountain True members and friends will be held to discuss ways to continue to work and communicate with – as well as monitor – our legislators' efforts, both at home and in Raleigh, during the 2017 legislative session and beyond. If you are interested in this longer-term work, please join them for this discussion on Monday, August 15, at 3:30 p.m at their Southern Regional Office.


---
Saturday, July 2, 2016 12:00 AM
The debate over whether Tom Apodaca, a lone elected official who barely represents any of Asheville's residents, should override local and state representatives by imposing a new and controversial redistricting structure, ended late last night. It provided a rare opportunity for real leadership in the NC General Assembly. Thanks to Buncombe County Representatives Susan Fisher, John Ager, and Brian Turner, along with representatives of the House on both sides of the aisle who did the right thing!
---
Monday, June 27, 2016 12:00 AM
This fall, voters could be asked to weigh in on a very confusing and detrimental constitutional amendment. The NC Senate, with approval by the House during joint budget talks, wants you to vote to significantly reduce our state income tax and cap it there...hurting the state when it faces financial crises or natural disasters, limiting support for education and other needs, such as our courts and public safety. Doing so will also put a burden on middle and lower income folks, as funding will have to be made up in other ways. Taxation should be done wisely, for the benefit of all...not just the upper crust and corporations.


---
Saturday, June 4, 2016 1:28 PM
School's Out for Summer Cookout on June 21 with June Atkinson and Norm Bossert
Norm Bossert and NC State Superintendent of Education June Atkinson would love to have the chance to talk with parents and educators on Tuesday, June 21 from 5-6:30pm in Patton Park, Hendersonville. Bring the family and enjoy a free cookout!


---
Monday, May 2, 2016 12:08 AM
Over 80 supporters gathered at Connestee Falls Clubhouse on Sunday, May 1, 2016 to support putting an educator in the legislature. NC Democratic Party Chair Patsy Keever was on hand to kick off the event, with the inspirational Jake Quinn rallying the troops for the fight ahead. Read more here...
---
Monday, April 25, 2016 12:00 AM
Saturday, April 23, candidate for NC Senate District 48 Norm Bossert joined dozens of supporters who came out to meet Deborah Ross, Democratic nominee for the U.S. Senate. Ross will take on incumbent U.S. Sen. Richard Burr in the November election.

---
Wednesday, April 6, 2016 10:18 AM
MAYDAY! Join us May 1, 3-5pm at Connestee Falls
---
Friday, March 4, 2016 4:01 PM
Supporting Attorney General Roy Cooper for Governor!
3/4/2016...It was great to network today with NC Attorney General Roy Cooper, on the road to becoming our next Governor!
---
Sunday, February 21, 2016 11:36 AM
Norm Addresses the Issues
Norm has been an educator for 43 years, the last 10 as a Principal at Black Mountain Elementary. In this video Norm addresses what is happening to public education, and to the students of North Carolina. "I care deeply about my children, and about their future. And what's happening to them here in North Carolina is absolutely tragic."
---
Monday, February 8, 2016 11:14 PM
Democratic Precinct Meetings
See you at the following precinct meetings!
Tues. 2/23/16, 5:30pm: Pisgah Forest Precinct at Pisgah Fish Camp

Wed. 2/24/16, 5pm: Dunn's Rock Precinct Annual Meeting, Connestee Fire & Rescue Meeting Room, Brevard
Thurs. 2/25/16, 7pm: Cathy's Creek - Cathy's Creek Community Center

Fri. 2/26/16, 6pm: Little River - Little River Community Center
Saturday 2/27/16:
10:00am--Williamson Creek Precinct Meeting/ Williamson Creek Community Center
10:45am--S.Buncombe Cluster Precinct Meeting/Skyland Fire Dept., 9 Miller Road, 28776
11:30am--Hominy Valley Cluster Precinct Meeting/Enka Middle School, 390 Asbury Rd., Candler 28715
1:00pm--Henderson County Cluster Meetings/City Operations Center, Hendersonville
---
Friday, January 29, 2016 12:00 AM
From the Mountaineer article "Save Our School," about a Public Hearing and rally to save Central Elementary School in Haywood County from closing, the Mountaineer newspaper said this:

"Norm Bossert, principal of Black Mountain Elementary School, said he was worried for the future of his own school if Central Elementary closed.

"The heart and soul of a community is its school," Bossett said. "To the parents and the community, you are far more powerful than you know. If you walk side by side you can save this school."
---
Thursday, January 28, 2016 9:07 PM
Norm Socks it to 'em at Save Our School Rally!
"Save Our School!" from StratComm4PublicSector on Vimeo.
---
Wednesday, January 27, 2016 4:39 PM
Central Elementary - Bringing Down an Historic School
This evening I am headed to Central Elementary School to listen to a public hearing on the possible closure of that school, owing to budget shortfalls (Thank you Republicans - yes, that means you Senator Davis and Representative Presnell) and the unfettered opening of charter schools. I hope you'll go and listen, too! These sorts of closures of historic community schools could happen elsewhere. That is, after all, what the Republicans want.
---
Tuesday, January 12, 2016 8:09 PM
YOU MUST VOTE ON THE BOND ISSUE!
On your March 15th ballot, there will be an opportunity to vote yea or nay to a two billion dollar bond issue. The proposed bond would help finance a wide variety of projects that would benefit infrastructure, community colleges, the State university system, public facilities (like the NC Zoo) and other worthwhile projects.
Some people wonder that if these projects are so important, why not put them in the State budget? Other people argue that the advantage of a bond issue is that it meets a need, is paid back over a lengthy period of time - and thus minimizes the tax bite for tax paying citizens.
I suppose an argument could be made either way. From my point of view we need this bond! Our legislature has let the needed works go ignored for far too long. The institutions that will be helped have a severe need for modernization and updating.
Whether it is the zoo, our forests, our community colleges, or roads, all these entities need our support and help.
Here is what worries me! If our Democratic Party has really already determined who our Presidential nominee will be prior to the NC Primary, Democrats may stay away from the polls. Republicans are less likely than Democrats to support this bond issue. That would mean that not only would the failure of this bond to pass hurt the many institutions it is designed to help, there would also be no remedy coming from the State budget.
Be certain to get yourself to the polls! No matter how you vote, you must get to the polls and vote. Please support this bond. I know that I will!
---
Monday, January 11, 2016 10:17 PM
Welcome to Bossert for State Senate
This website will give you the opportunity to get to know the voice and the views of my candidacy for North Carolina's State Senate. Some of my views may surprise you, some will not.
The bottom line is that I am the Democratic Party's candidate for the 48th district of the NC State Senate. I believe that if we build a team that is determined to knock on doors, make lots of phone calls, and visit voters wherever and whenever the opportunity arises, we can win this election for the people of this district and North Carolina.
Join me in my effort to get the word out about my candidacy.